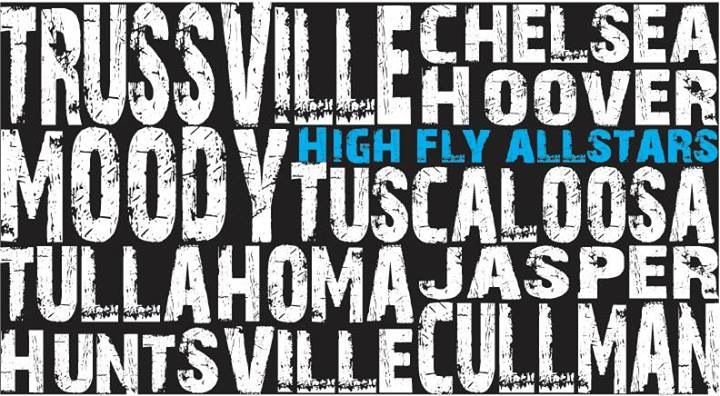 Welcome to the home of The High Fly All Stars! High Fly is one of the largest competition cheer & dance programs in America. High Fly currently consists of 6 locations in the Southeastern United States and is anchored by the best coaching staff in America. High Fly focuses on teaching high-level athletic skills while providing a motivational atmosphere and creating a strong moral culture for all High Fly Family Members to enjoy. High Fly is a "Safe" Place for your athlete!
When you decide to join the High Fly All Stars for competitive cheerleading, dance, tumbling classes, stunt classes or school squad training...you can rest assured that you are receiving a superior education. The High Fly staff is unmatched with it's resume' of experience and ability to positively motivate athletes. 95% of the High Fly staff has participated in a spirit program at the college level.
If you are interested in joining the High Fly All Stars competition cheerleading squad, please give the location of your choice a call to set up an athlete evaluation. Each location has their address & phone number listed at the bottom of this page and schedule information on the tab to the left.
---
We will begin operating out of our new trussville location on Monday, Feb17. 4400 Valley Road (near the ymca)
for The High Fly All Stars on the "Calendar" link to the left
---
High Fly All Stars TEAM STORE link below. Click the TEAM STORE link and start shopping for all of your official High Fly All Stars Gear
Welcome to the official Locker Room for The High Fly All Stars!
Please click the link below to shop our online Team Store. You may purchase these items immediately on the High Fly All Stars Team Store and they will be shipped to you promptly from GTM Sportswear.
You may also purchase your official High Fly All Stars gear at your local High Fly All Stars gym! It will be unique to the items shown online on our Team Store.
Please click the link below to visit our High Fly All Stars Team Store:
http://teamstore.gtmsportswear.com/highfly
---
New High Fly All Stars 2013-2014 "The Buzz" Information Packet NOW AVAILABLE on the forms page.
---
Do you know a special needs athlete that loves to perform, compete or just have fun???
If so, have them check out our Blue Angels and Blue Lightening All Star Cheerleading squads. They are open to anyone to participate. We love to watch our special needs athletes work on their skills while improving on.....and off the mat!
---
WHAT DOES IT TAKE??
What does it take to be a High Fly all-star?
Click here to check out this Squad Placement guide to help you gain a better understanding.
---
Follow us on Facebook, instagram and on Twitter (@highfly_cheer): Also, download our app (High Fly) to stay up to date with the High Fly All Stars
---
Thank you for your interest in High Fly All-Stars!
CONTACT INFO
Moody: 2519 Moody Parkway, Moody, Al 35004 Phone: 205 702 6500
Trussville: 4400 Valley Road, Birmingham, Al 35235 (205) 655 9876
Hoover: 236 Cahaba Valley Parkway, Pelham, Al 35124 Phone: 205 444 2300
Huntsville: 3228 Leeman Ferry Road Huntsville, AL 35801 Phone: 256.533.5599
Tullahoma: 303 Industrial Blvd, Tullahoma, TN Phone: 931 222 4099
Chelsea: 16145 Hwy 280 Chelsea, Al 35043 Phone: 205 678-YELL
or email us at info@sidelinessportsacademy.com